Our Story
Monroe Sausage is as rich in history as it is in flavor. The original company became a household name in Monroe County, Alabama way back in the late 40s when they threw sausage biscuits from their float during the annual Monroeville Hog Festival. That company was eventually sold to partners who then set out to make the best sausage anyone had ever tasted. They spent months working on the recipe and experimenting with spices and seasonings. Word is they even had to go all the way to Atlanta to get the seasonings they needed to make it just right.
Well, people loved it. In fact, you could hardly find a family gathering or cookout that didn't feature Monroeville Brand Smoked Sausage. Kids grew up with it as part of their lives. And as it's fame and flavor spread through word of mouth, it wasn't unusual for folks from all over Alabama to get you to pick 'em up a bunch if they heard you were passin' through Monroe County.
And then Hurricane Ivan came along and destroyed the factory and Monroeville Brand Sausage became a fond memory and the stuff of legends. Many a local might even shed a tear or two as they longingly recalled the taste of the sausage and the family times that came with it. But then a group of folks got together and decided they missed the flavor of Monroe Sausage so much, they vowed to bring it back. They built a gleaming new facility, recovered the original recipe and behold. Now everyone can enjoy the delicious smokiness of the legendary Hickory Smoked Monroe Sausage. Look for it in your grocer's meat section and start making your memories today.
100% Hickory Wood Smoked. Smoked longer for better flavor. Made using only premium pork and the finest seasonings.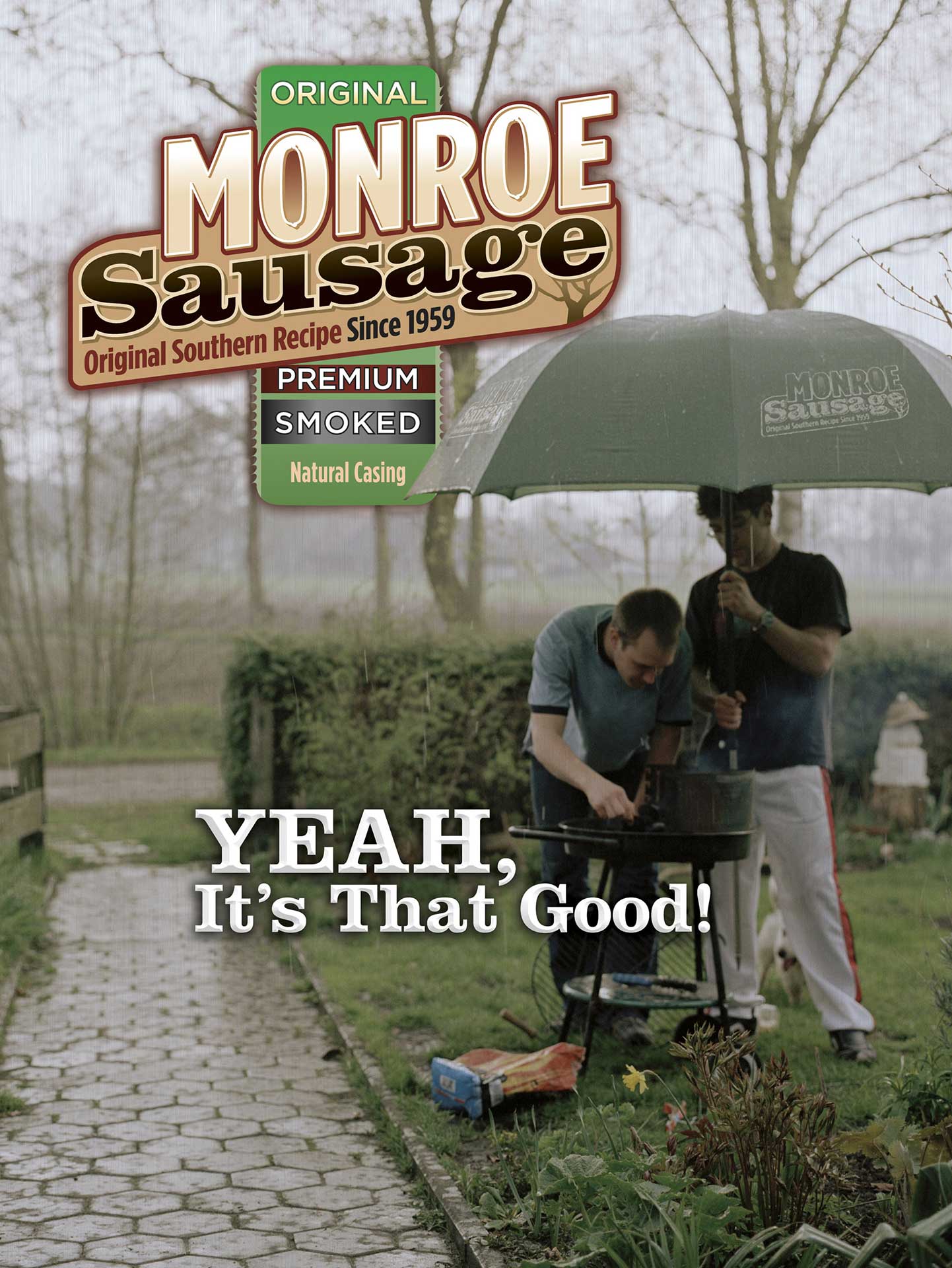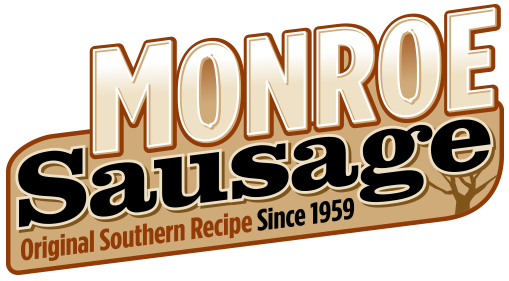 Sausage and Bacon
Made in Alabama U.S.A.
Monroe Meat Company
2595 Grant Boulevard
Beatrice, Alabama 36425
Hours
Mon-Fri - 8AM-6:30PM
Sunday 3:30PM-6:30PM